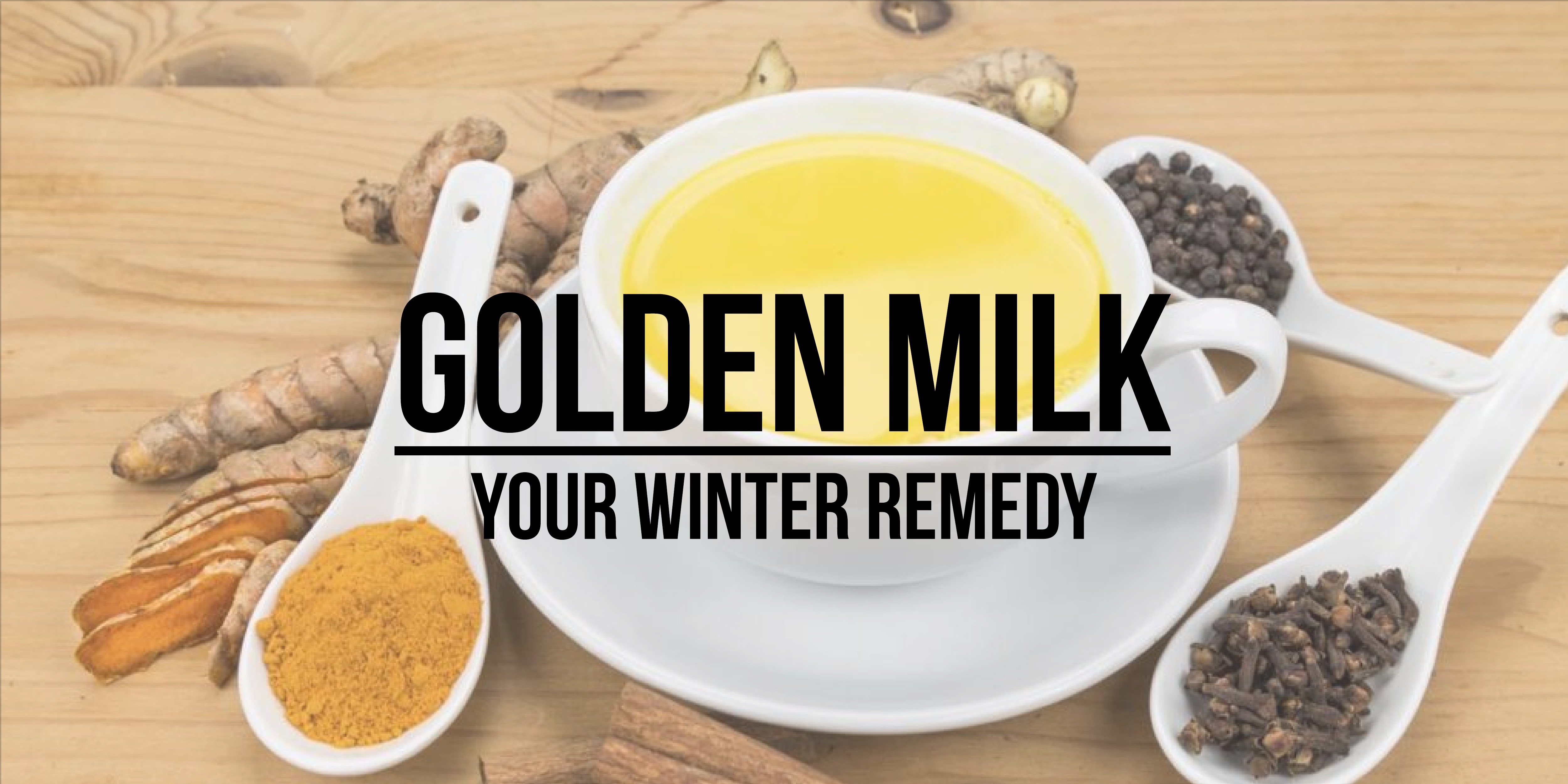 Golden Milk
What is it, what are the benefits and how to make it?
As the weather begins to change from warm to cold, we ALL could use an immune boost! We should be increasing our Vitamin C and D levels as we approach the winter months due to the lack of sunlight and time spent outdoors. There are so many things we could be doing to prevent ourselves from low Vitamin D and C levels such as taking supplements and drinking Golden Milk!  This drink is the perfect complement to fight colds and nagging joint pain!
Golden Milk dates back thousands of years and was originally created as a nourishing and delicious beverage in Ayurvedic Medicine. It's said that to naturally helps strengthen vitality, clarity of mind and sleep.
There are many reasons why Golden Milk is beneficial to your overall health. The main ingredients are powerful antioxidants to help protect against cellular damage and lower risk of infections and acquired disease. Curcumin, the active compound in turmeric, has a powerful anti-inflammatory that reduces joint pain and lowers the risk of disease. It also is prone to promoting the growth of brain cells by increasing the level of BDNF (Brain-Derived Neurotropic Factor). Because of this, it helps ward off brain diseases such as Alzheimer's and Parkinson's disease.
Golden Milk has the ability to help protect against heart disease. Heart disease is an inflammatory condition that reduces oxidative cell damage and systemic inflammation that can be reduced by drinking Golden Milk. due to its anti-inflammatory ingredients. The ingredients, cinnamon, and ginger have been shown to naturally improve insulin sensitivity. The anti-inflammatory properties of Golden Milk strengthens the immune system as well as naturally fighting bacteria and viruses, which makes it the perfect winter drink!
Making Golden Milk is so quick and simple it should be a staple of your nighttime routine this winter.
---
Ingredients:
1 cup unsweetened coconut milk
a cinnamon stick
1 tsp turmeric
1 half inch piece of ginger, thinly sliced.
¼ tsp of black pepper
1 tsp of honey (additional can be added for taste)
½ teaspoon vanilla extract
1 tbsp of coconut oil
---
Combine all ingredients into the pot and whisk till blended together. Set your stovetop to low heat and let the mixture simmer for roughly 10 minutes, stirring occasionally. Pour into a cup and top with a dash of cinnamon! Enjoy this tasty treat while increasing your Vitamin D and C levels to prepare you for the winter ahead!