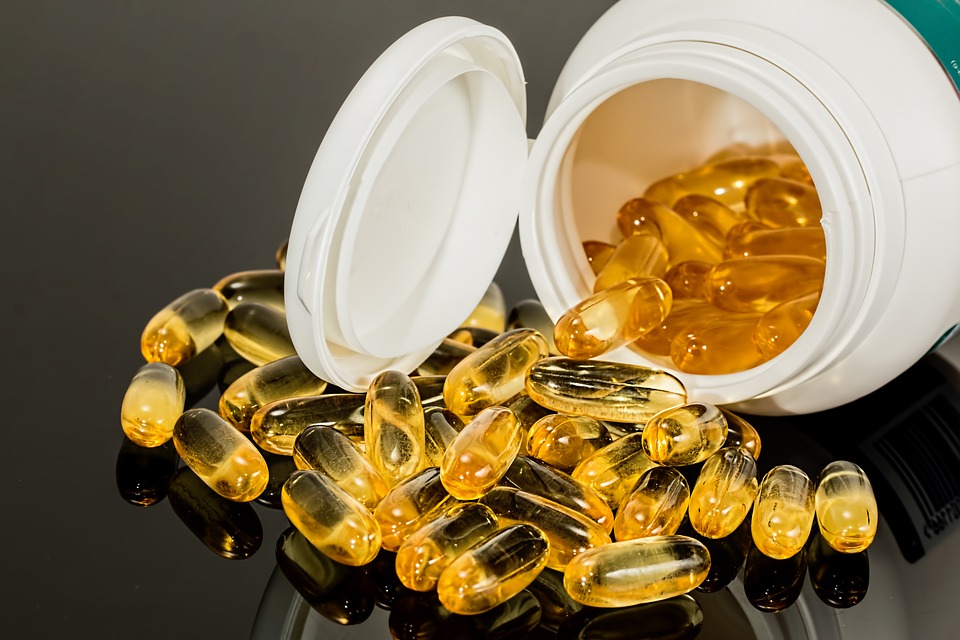 5 Ways to Supplement Your Health
There are a lot of supplements on the market and it can leave the consumer feeling lost and confused at the checkout counter. Most importantly? All supplements are not created equal.
There are three important grades when it comes to supplements.
Pharmaceutical Grade: tested and meets medical standards.
Food Grade: meets standards for human consumption.
Feed Grade: meets standards for animal consumption.
———————-
Pharmaceutical Grade: is what physicians sell because they have been tested by multiple outside sources for guaranteed purity and quality. Pharmaceutical grade ensure that your supplement is sourced with the highest quality active ingredients, has no binders, fillers, dyes, or unknown ingredients.
Food Grade is what would be found in a grocery store or a local supplement store.
Feed Grade is the supplements that we give to pets and farm animals to stay healthy.
Why is Taking High Quality Supplements Important?
Many people take vitamins all their lives and continually have medical problems. Probably because of poorly sourced vitamins. Furthermore, improperly made and poor-quality vitamins can magnify health problems. Taking high quality vitamins is as important as taking the correct vitamins.
Below is a list of supplements that everyone can benefit from on a daily basis and a Greenwich Sports Medicine approved brand for pharmaceutical grade quality. This is especially important to take note of as winter is sweeping through and putting us at risk of illness.
Vitamin D3
Because of our exposure to the sun during the summer months, Vitamin D is created in our body. However, during the winter, all northeasterners are deficient in Vitamin D. Because Vitamin D is actually a hormone, when we become deficient it can wreak havoc on our bodies. This has been shown to help chronic inflammation, immune dysfunction, and also depression. Take with a meal high in fat, or with fish oil (number 3 on this list). It is best to absorb this while consuming fat due to Vitamin D being a fat-soluble vitamin.
Where to get it:
Vitamin D3 Liquid by Metagenics
Hi-Po Emulsi-D3 by Designs for Health
Vitamin D/K2 Liquid by Thorne Research
Magnesium
This mineral is used by over 250 processes in the human body. So it
goes without saying that this is important to take. Too little magnesium causes the nervous system to go into overdrive. So, be deficient in magnesium can suffer from depression, high stress, headaches, and difficulty sleeping. It critical for rest and stress recovery, and also shown to help to maintain healthy blood sugar levels and normal blood pressure.
Where to get it:
Magnesium Biglycinate by Thorne
Mag L-Threonate by Metagenics
Fish Oil
This one has a lot of buzz around it for a reason. This supplement is packed with healthy fats that are sometimes difficult to get in a diet. It improves insulin sensitivity, increases metabolic rate. It also is a natural anti-inflammatory due to its high omega-3 concentration. This helps offset the high omega-6 consumption that many western diets have.
Where to get it:
Omegagenics EPA-DHA 300 by Metagenics
Omega Plus by Thorne
OmegAvail by Designs for Health
Probiotics
Bacteria that found naturally in the stomach. But,
when supplemented, probiotics can provide many more health benefits. They can aid in digestion, vitamin and mineral absorption, body fat reduction, and inflammation. Some studies suggest they can also prevent cellular damage from alcohol and NSAIDs such as aspirin.
Where to get it:
Probiotic Synergy by Designs for Health
UltraFlora Balance by Metagenics
FloraMend Prime Probiotic by Thorne
You can find these Probiotics in things such as kombucha, kefir, sauerkraut, and greek yogurt.
Multivitamins
There is a lot of controversy about whether or not a multivitamin is worth taking. Taking a multivitamin offers a lot of vitamins and minerals as a result to being difficult to obtain from food. It also prevents you from having to swallow 900 pills every morning. Taking a daily multivitamin can help speed illness recovery, improve cognitive function, improve energy, and improve prenatal health. Take your daily multivitamin with food to prevent any cramping or stomach problems. Zinc and iron can maybe make people feel nauseous when taken on an empty stomach.
Where to get it:
Phytomulti or Multigenics by Metagenics
DFH Complete Multi by Designs for Health
Multi-Vitamin Elite by Thorne
Make an appointment with Dr. Dustin DeBroy at our Stamford Office, you can call (203)-541-5155